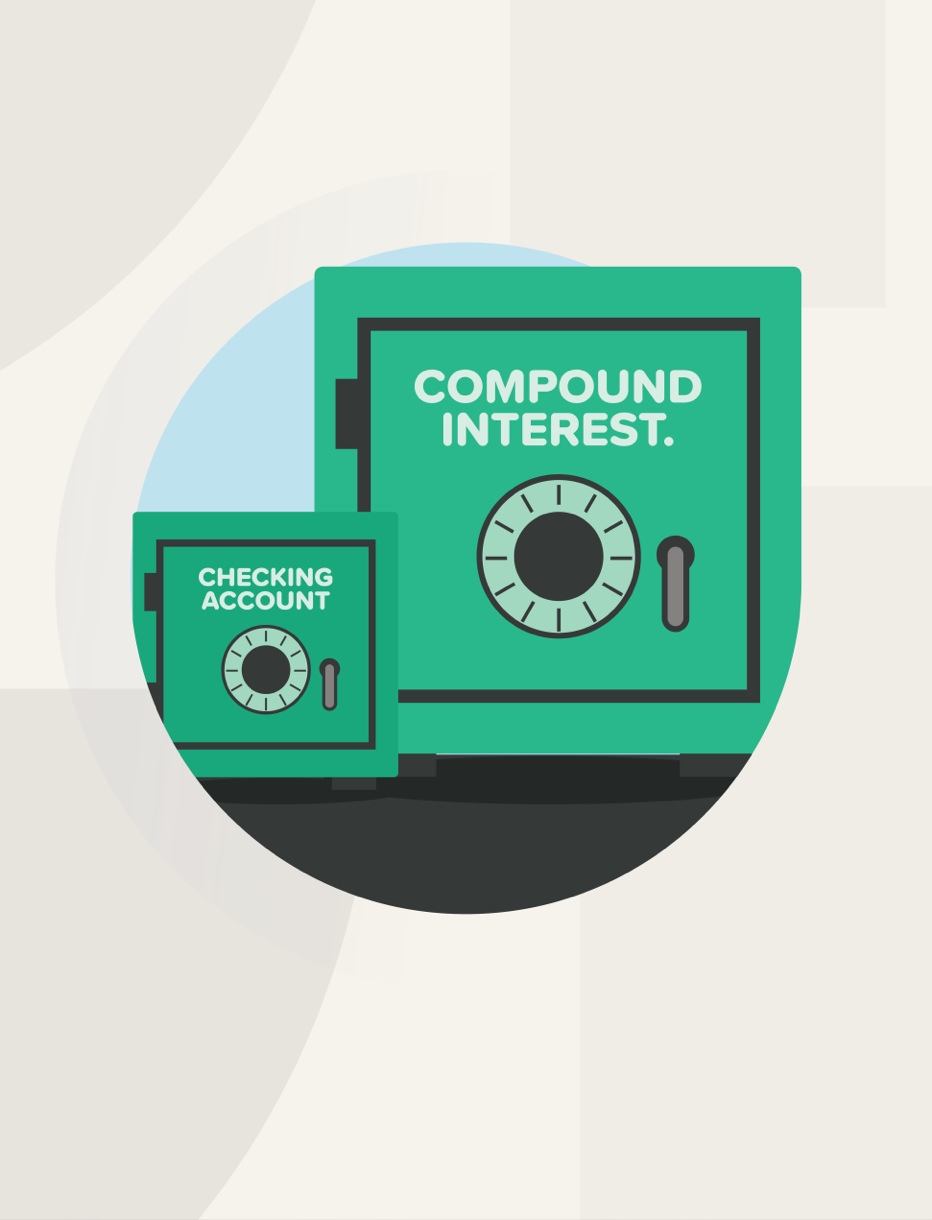 There are many culprits that can hamper your ability to build wealth.
Believe it or not, your checking account might be one of them.
A checking account is designed to give you quick, flexible access to your money—not grow it efficiently. That's why the interest rate for an average checking account is negligible—around .03%.¹ It might as well be zero if you're considering it as a savings tool for the future.
But you may already be thinking, "no one would consider their checking account a savings vehicle." Then why do Americans have so much of their money stashed in them—an average of $10,545 per checking account, to be precise.²
The answer can only be that they don't know how money works. Otherwise, they would have moved their cash to an account that leverages the power of compound interest with a higher interest rate long ago.
The sucker likes seeing a big balance in their checking account. The wealthy like seeing big deposits moved into their wealth building vehicles.
Do you have too much money sitting in your checking account?
As a rule of thumb, only keep enough cash in your checking account to cover everyday expenses like utility bills and groceries. Move what's leftover into accounts and vehicles where it can accrue interest at a faster rate. And consider scheduling a conversation with a licensed and qualified financial professional to discuss which saving vehicles are best for you!