3 Painful Consequences of Minimum Payments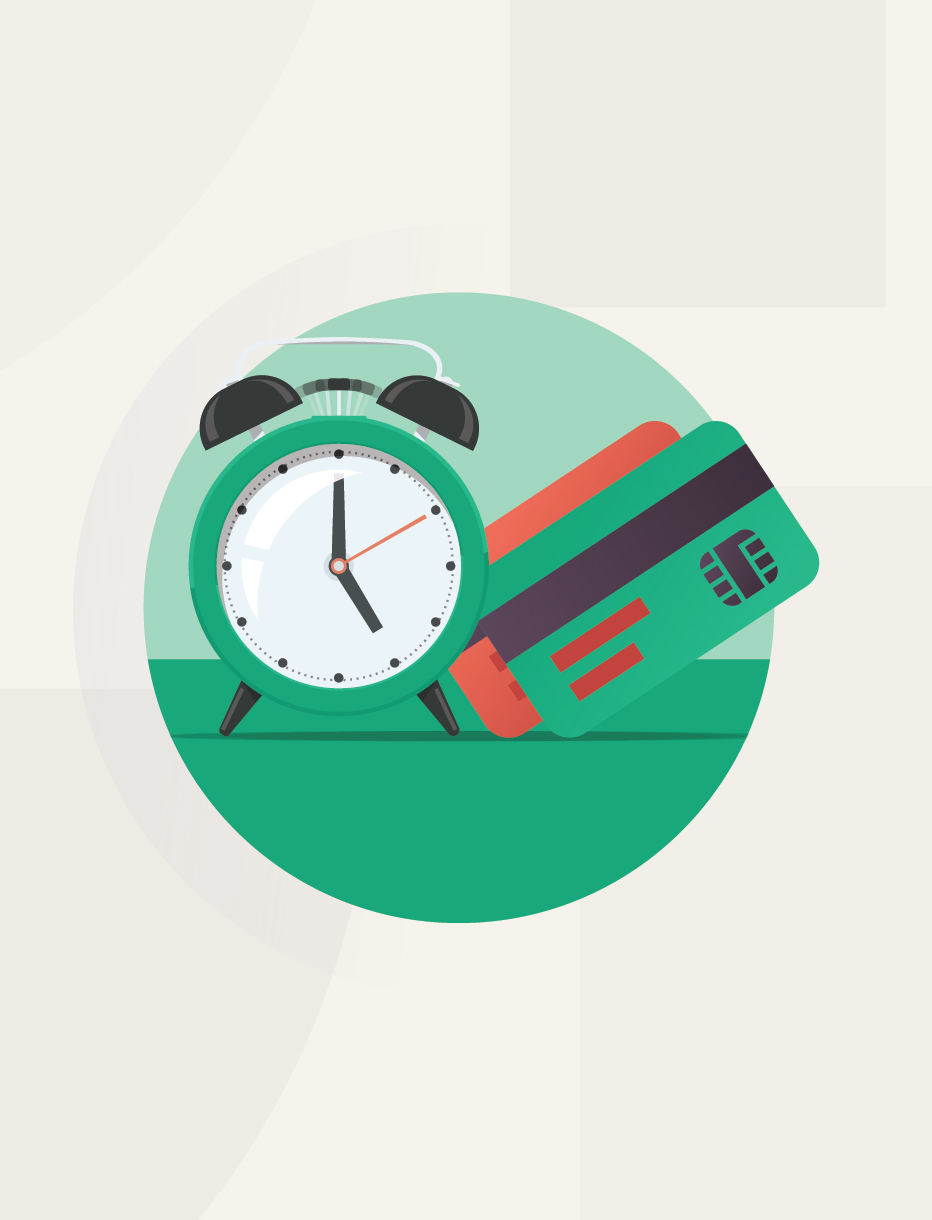 Do you send in more than the minimum payments on your credit cards each month? (The correct answer is 'yes.')
If you are making more than the minimum payments now—you're thinking like the wealthy!
A minimum payment is the lowest amount you can pay on your credit card bill without suffering a late payment penalty. We all know making minimum payments may be necessary for a short period if you're freeing up cash flow to pay down a bigger, more urgent bill. However, paying just the minimum for the long haul can lead to long-term negative consequences.
Just like any time you have to deal with challenges in life, considering long-term consequences is vital to success. It can wake you up from thinking and acting like a sucker with your money. It can give you the laser focus needed to pay off debts so you can start building wealth. What's at stake? You know, just your future.
So what are those looming, long-term consequences of making only the minimum payments on your credit cards?
Consequence #1: You end up paying mostly interest forever.
OK, maybe not forever, but it will feel like it. By making only the minimum payments over a long period of time, you're basically giving the credit card company free money—your money. You're not even paying down the principal for the item you originally purchased with your credit card. You're basically paying a subscription to the credit card company for holding your debt—a monthly service for which you get nothing.
Here's an all-too-common example:
Let's say that an unexpected expense tightens your budget. As it stands, you owe $10,000 in credit card debt at a 20% interest rate with a minimum payment of 2%. In order to cover the basics like housing, food, and medicine, you drop your credit card payments to the minimum amount of $200 monthly.
In this scenario, it will likely take more than 30 years and interest payments of over $35,000 to fully eliminate your credit card debt. The credit card company becomes richer, and your financial future is squandered.

‍Consequence #2: You can hurt your credit score.
When you hold high debt on a credit card for a long period, even if you're making minimum payments on time, your credit utilization ratio (or the percentage of available credit you're using) can rise. If it remains above 30% of your credit card limit for long, your credit can take a substantial hit¹—hurting your ability to borrow for a car, education, or home mortgage—and hinder qualifying for lower interest rates on those loans. This all equals financial limitations for your future—less cash flow, higher interest payments, less money to save for the future.
Consequence #3: You never start saving.
Today, the responsibility to save and build wealth falls on the consumer—that's you! Your 401(k) and Social Security check may fall dramatically short of providing the income you need for the lifestyle you want during retirement. The earlier you start saving, the better chance you have of closing the gap on the money you need for the future. Paying minimum payments on your credit cards is a dangerous habit that can prevent you from saving enough.
You don't have to fall victim to these consequences. You can create a strategy to knock out your credit card debt by paying more than the minimums. How much more? As much as possible—until your credit card debt is gone. That big sigh of relief and your new ability to save will be well worth it!
An important caveat: Paying the minimum on a credit card while you build an emergency fund or pay down another debt can be advantageous, as long as you're working with a licensed and qualified financial professional to reduce debt methodically.
Learn more about reducing debt in the book, HowMoneyWorks: Stop Being a Sucker. Email, text, or call me to discover how you can get a copy ASAP!
Subscribe to get my Email Newsletter

Thank you! Your submission has been received!
Oops! Something went wrong while submitting the form.